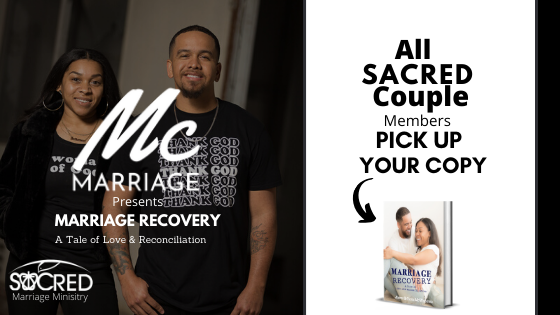 All Sacred Married Couples: Come and Get your copy, at 3CLA Church Site from 9am - 2pm Monday - Friday.
Introducing McMarriage:
Justin & India met when they were 18 years old, their marriage was consecrated at 20 and their relationship was put to the test 8 years later. They are parents to 3 beautiful daughters and alongside parenting they are running their businesses, manifesting their visions and influencing others. Customarily referred to as the McWhorters but vastly favored as "McMarriage". Justin and India established their brand in 2018 after their willingness to share a transparent view on the highs and lows in marriage. They began by creating marriage based content on YouTube, Facebook and Instagram and now their testimony has made way for their latest endeavor in their debut book entitled "Marriage Recovery". Justin and India are thoroughly motivated by the idea of being able to impact people and turn hearts to God, their main objective is to inspire people to lean into their truest potentials by giving concrete tools to reframe their relationship problems and heal from them.